What will the Buyer see when I Send a Proposal?
When you send a Proposal, the Buyer receives 2 notifications: 1 by email and 1 in their Buyer portal.
Email Proposal Digest
All proposals sent on the same day to a Buyer will be consolidated into a single daily digest email. The name of your Brand and your Presentation will be shown.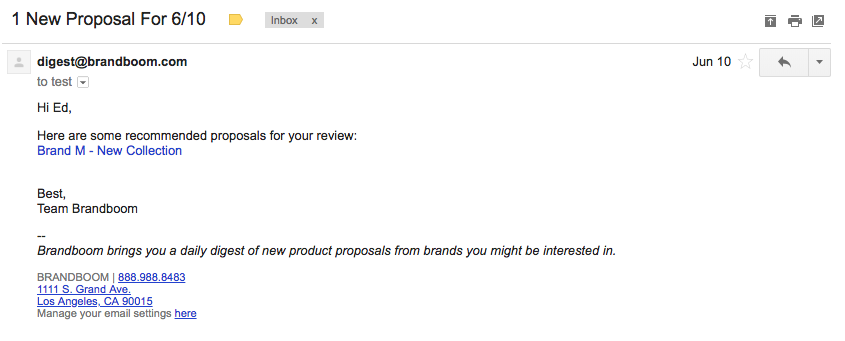 Buyer Portal Notification
If the Buyer logs into the Buyer Portal, they will see an indicator on their Proposals menu item to let them know they've received a new Proposal.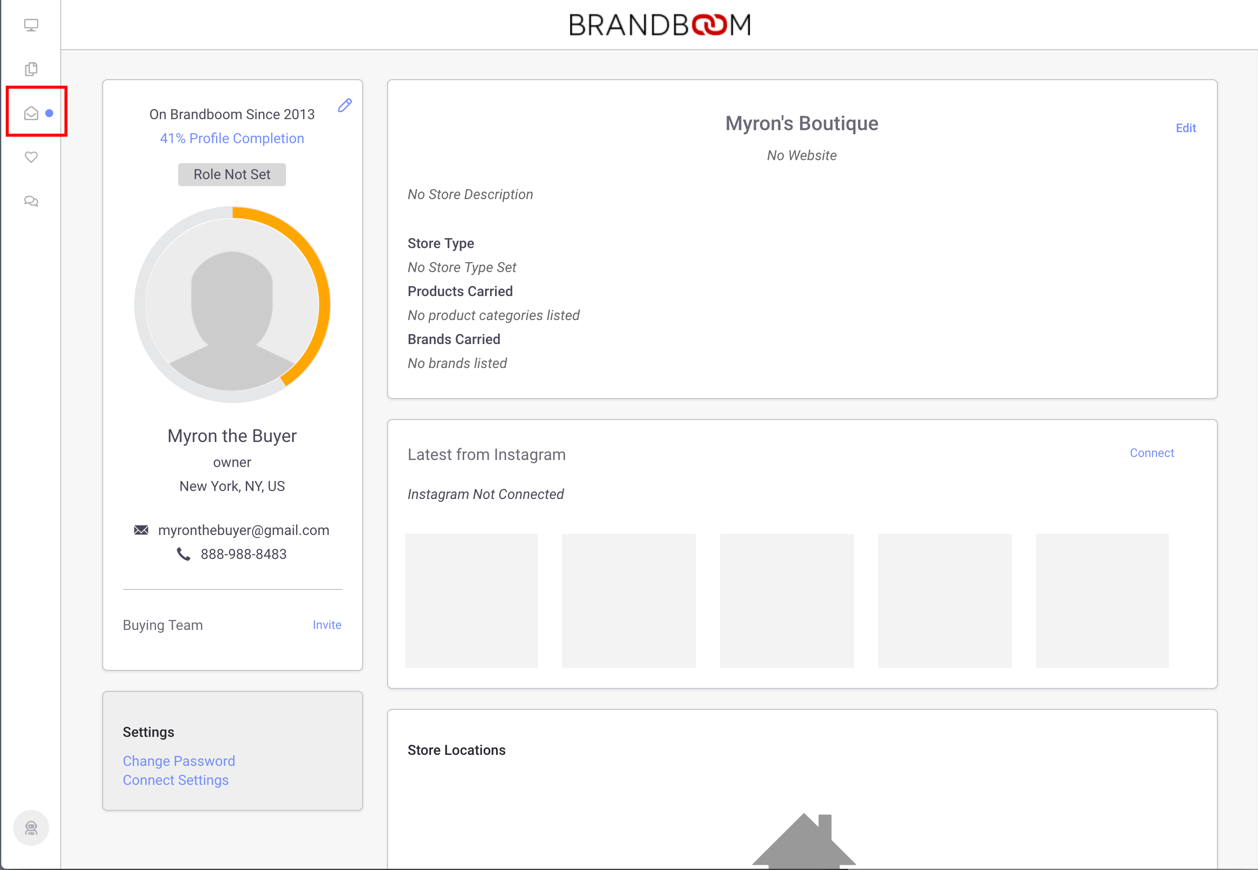 Clicking on the icon will open the list of Proposals sent to them.