Why would I need to place an order for my buyer?
Your buyer called or faxed in their order and you want to give them a digital/printable copy of the order for their records
It can be a faster and more direct way to send a few buyers products and an order form
Your buyer prefers not to navigate or use the Brandboom share links
Write an Order for a Buyer
1) Select a Showroom and go to the Products page.
To select products in Tile View, simply click the product(s) to select them and click 'Create Order'.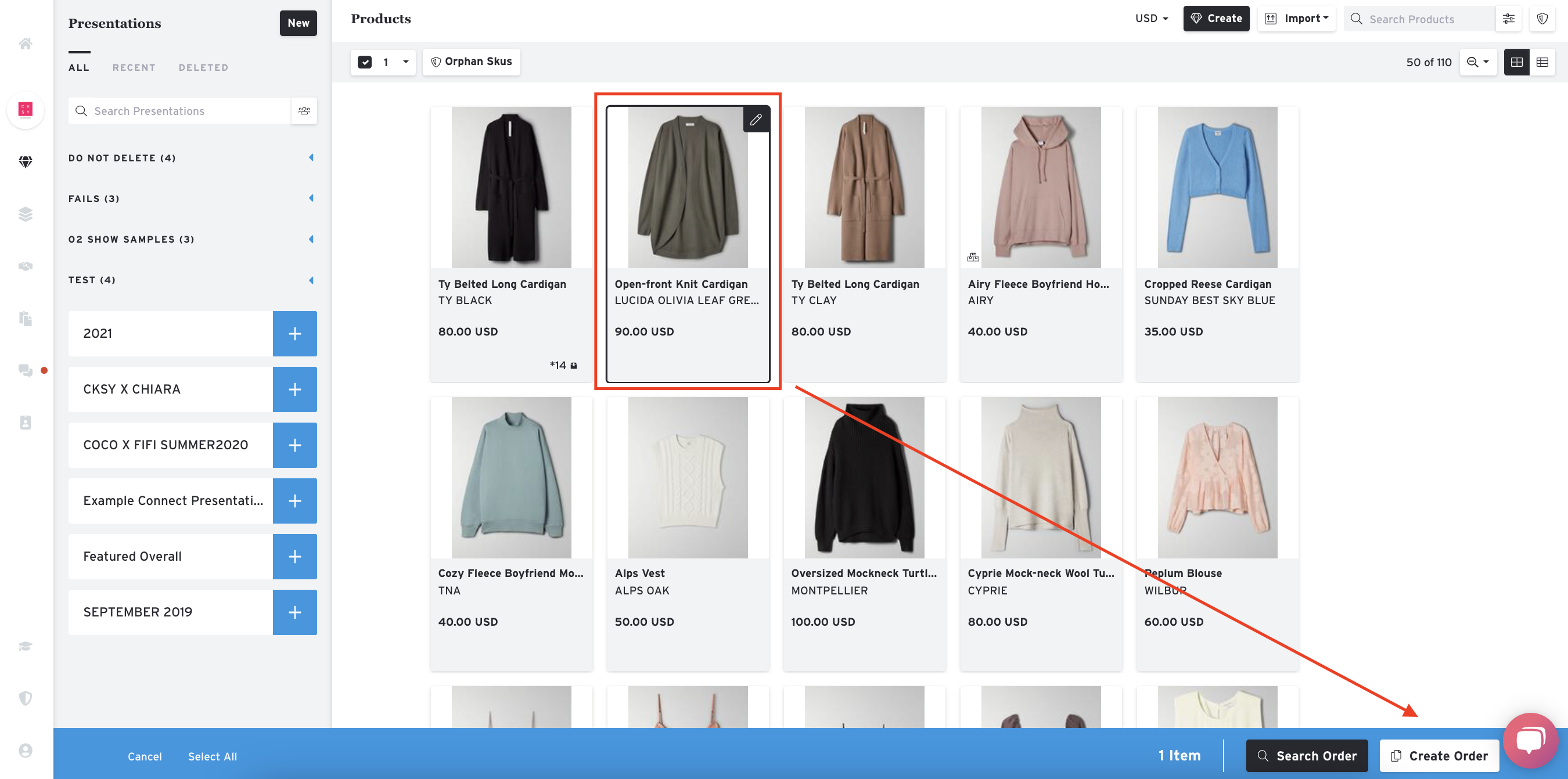 To select product(s) in List View, check off the box to the left of each product and click 'Create Order'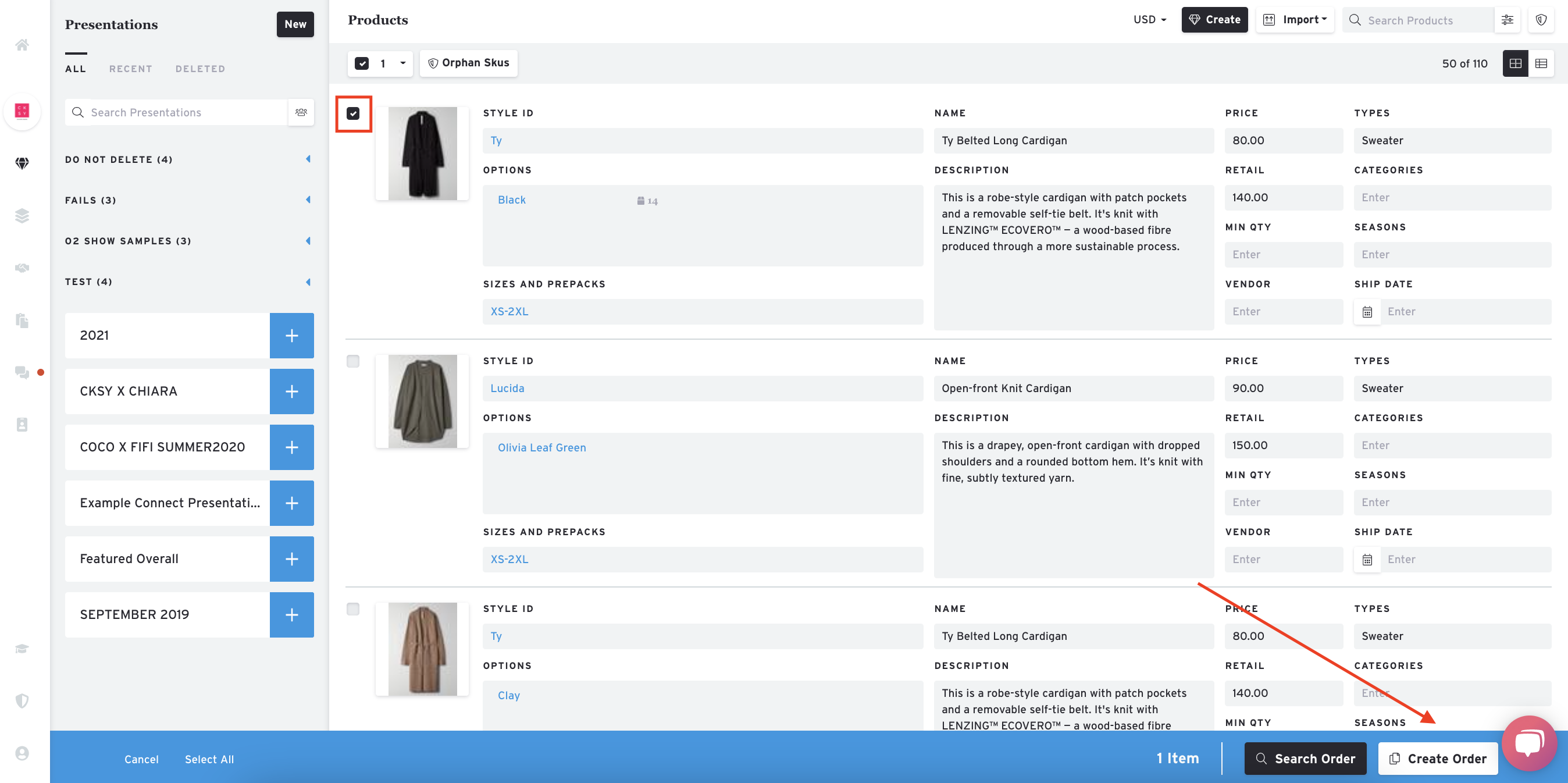 2) A new window will appear with a new Open order with the product(s) that you have selected.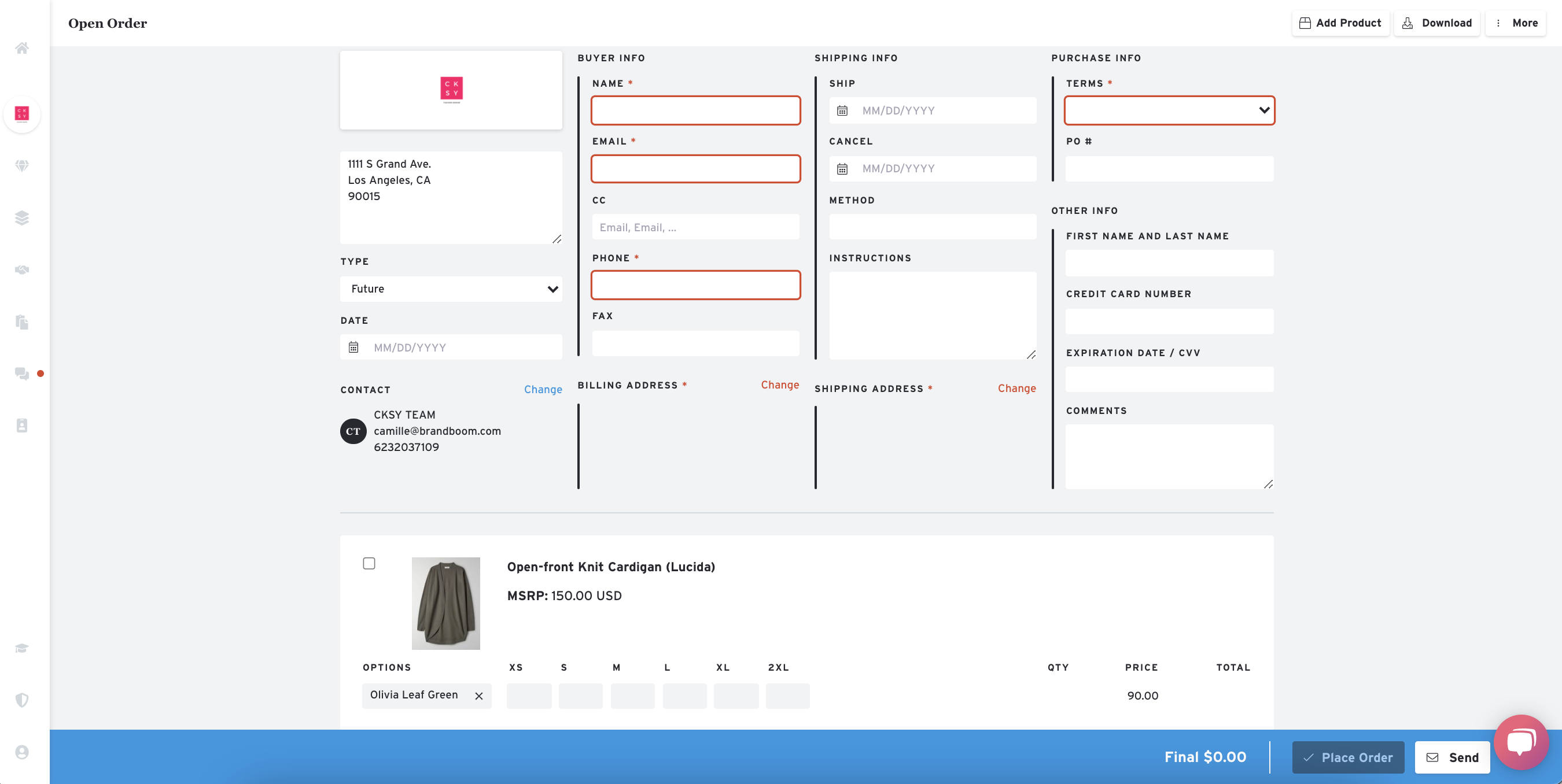 3) Hit "Choose Customer" to find or create a new customer, add quantities, verify contact information, and complete all required fields.
4) To add more products, click on the " Add Product" button in the top right corner of the order form. Type in a search term and choose from the suggested products.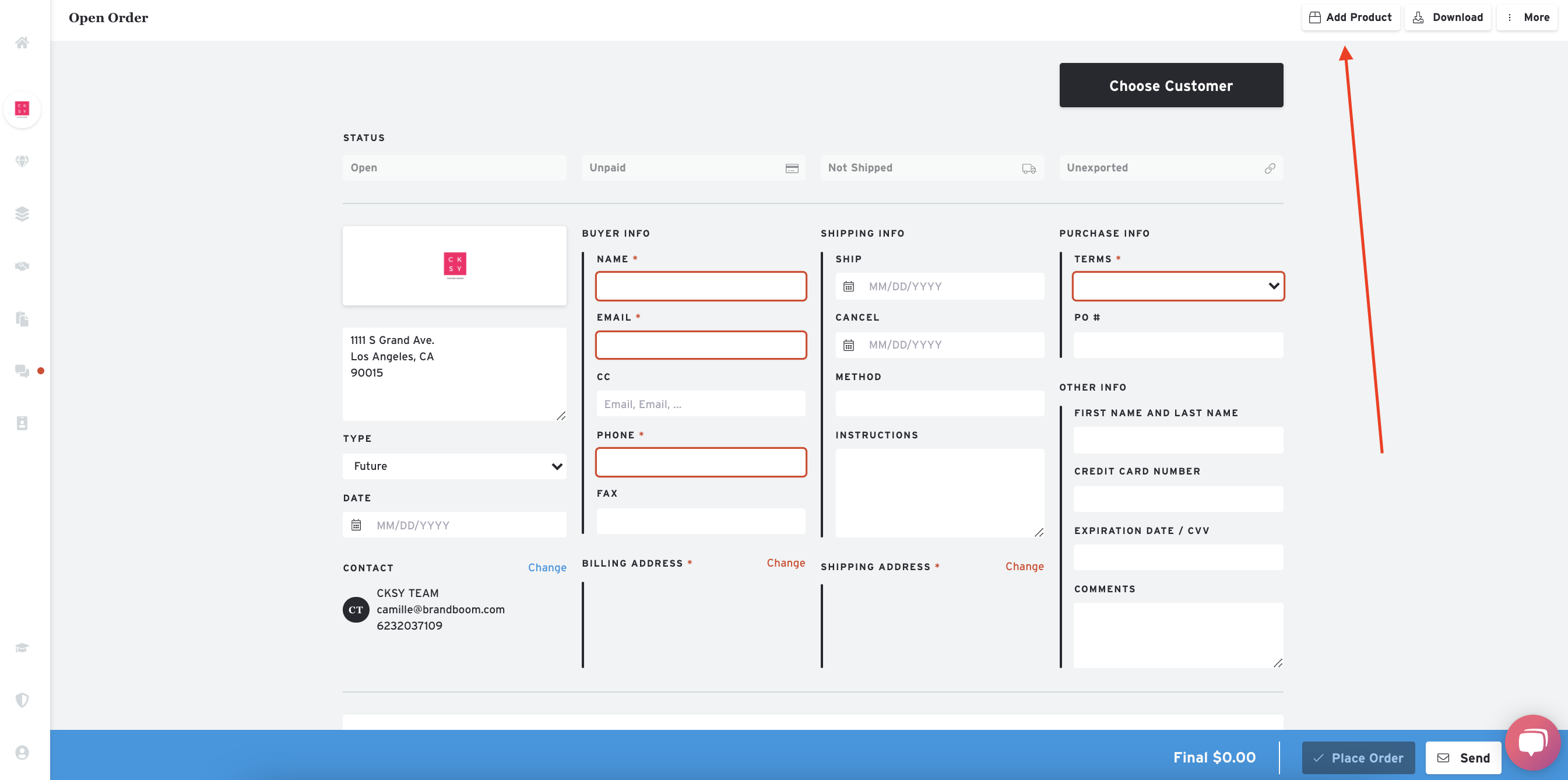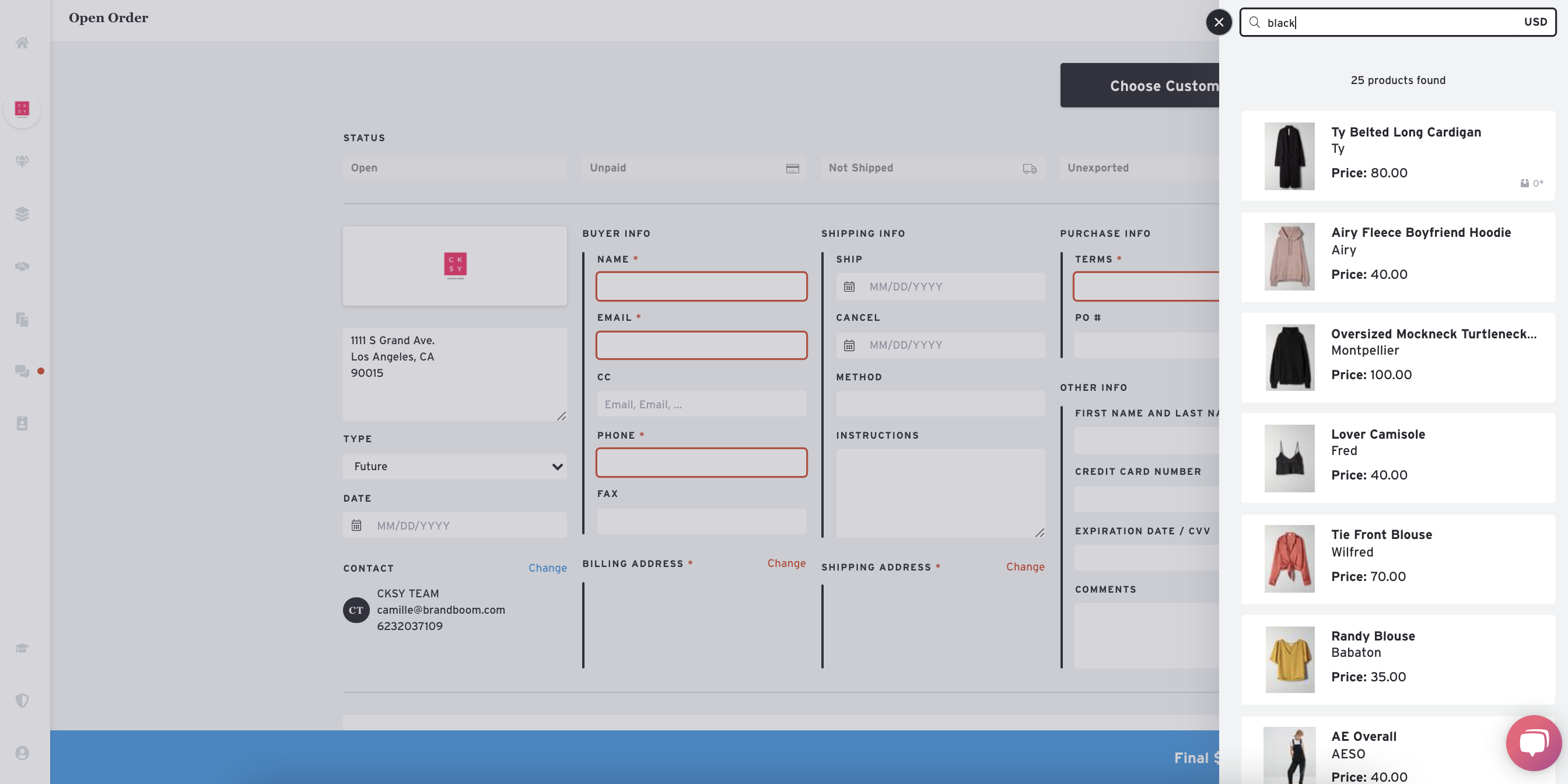 5) When your order is complete, click 'Send' to email the Open order to the buyer to review and make changes

If the order is complete and the buyer does not need to make changes, finish the order by hitting "Place Order." The buyer will automatically be sent a copy. Keep in mind any changes that need to be made, the seller will have to make those changes, once an order has been placed.