Create Blurb Section
While editing your Presentation, make sure a Blurb Section has been added and then click into it to edit it.
You may see 'Click here to edit this blurb' if it's empty.

Insert Image
In the toolbar that appears in Edit Mode, click on the 'Insert/Edit Image' icon

A popup window will appear and you can either:
Click the 'Find File' icon to open the image uploader
Or paste a URL in the 'Source' field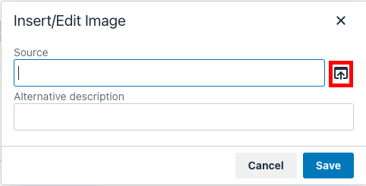 If you use Find File, you can select the file from your computer or have it imported from another platform.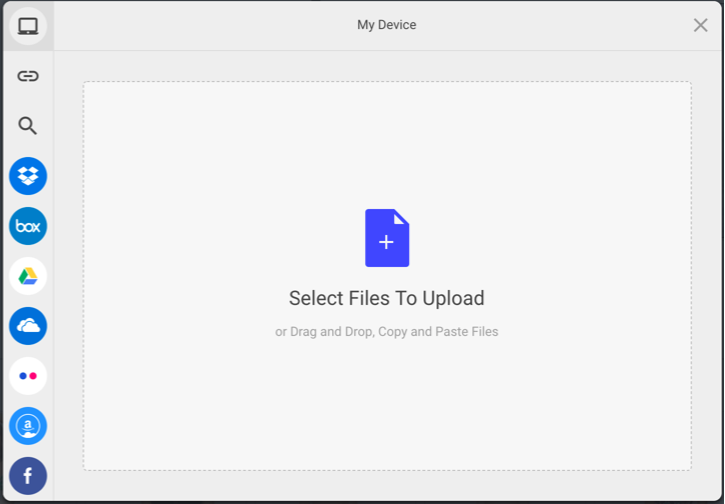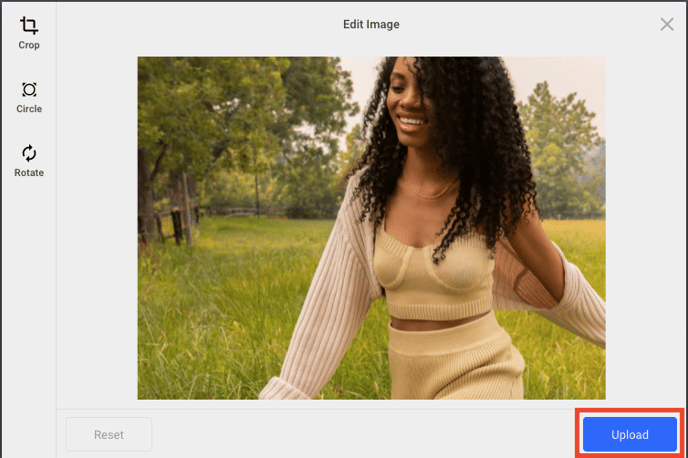 Click Upload after making any adjustments and you will return to the original prompt. The image's URL in our system will be displayed in Source.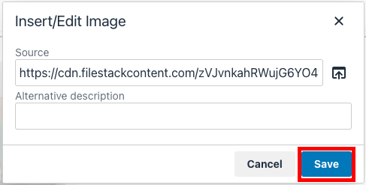 Click 'Save' to finish and your image will now be inserted into your blurb.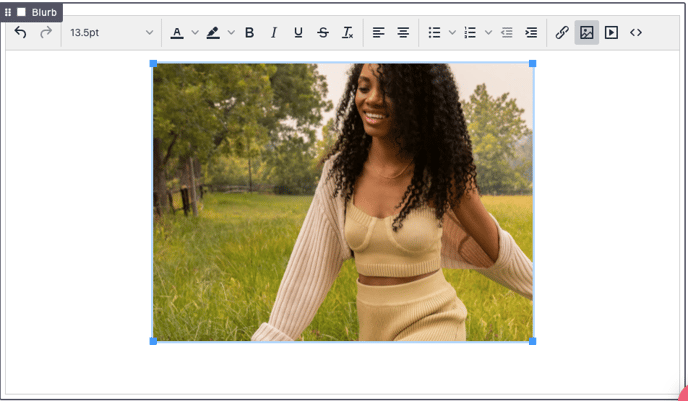 Once your image has loaded, you can resize it or change its position relative to other contents in your blurb.
Resize Image in Blurb
After uploading the image, you can click on it to reveal 4 draggable corners. Pull a corner in or out to resize the image.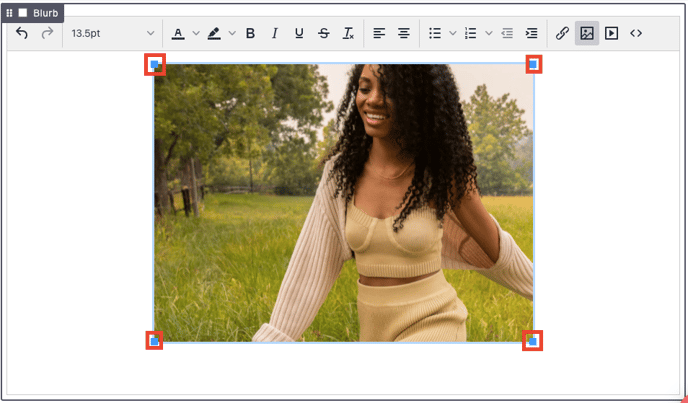 Please note that resizing an image this way will not change the original file dimensions; only how it is displayed on the web. Therefore, generating a PDF may result in the image showing up differently than expected. In some cases, the file may need to be resized outside of Brandboom before being uploaded to avoid sizing issues.
Insert Video
While editing the Blurb, click the 'Insert/Edit Video' icon.

The 'Insert/Edit Media' panel will appear.
Method 1: Add Video with URL
On the 'General' tab, enter the video's URL into the 'Source' field. (Note: you will need to have the video hosted online and copy the URL from the website)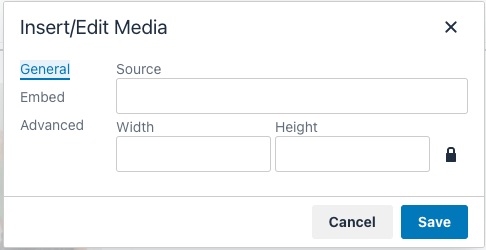 You can also set specific dimensions for the size of the video player in the boxes at the bottom. Click 'Save' to finish.
You will see a temporary blue box as a placeholder for the video. But don't worry...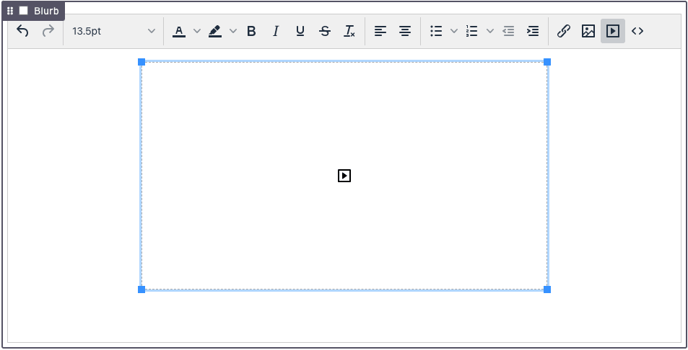 Once you click the save icon at the top the video should appear.
Method 2: Add video with Embed
Switch to the Embed tab of the "Insert/edit media" panel.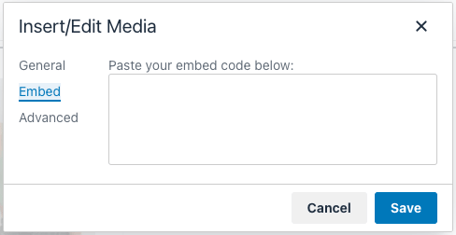 Copy the embed code from the website where the video is hosted and paste the embed code into the text field.
Click 'Save' to finish.